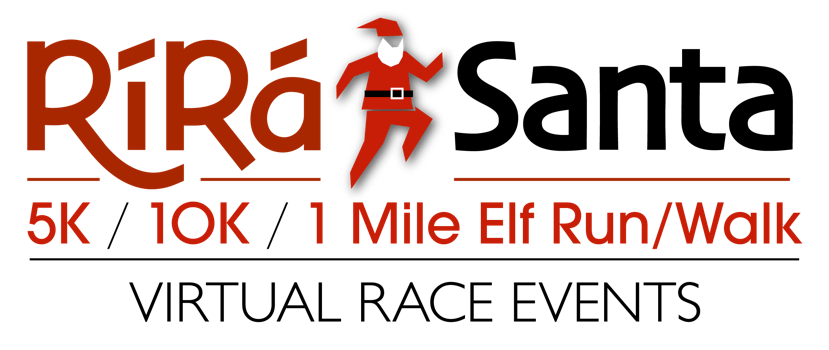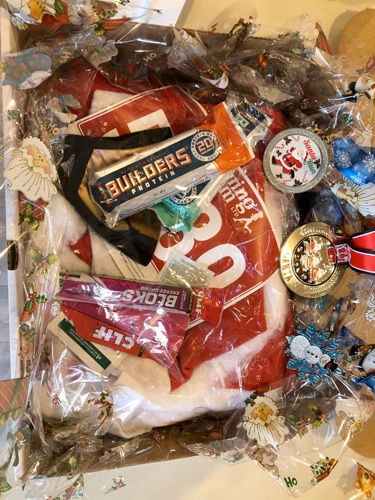 Welcome to the 2021 Ri Ra Santa 5K...
"Vermont's Largest All-Santa Race!" will now be "Vermont's Largest VIRTUAL All-Santa Race"!

With so many public events being canceled due to the pandemic, the RiRa Virtual Santa 5K, 10K, and 1 Mile Elf Run or Walk are a great way to safely celebrate the holiday with family or friends. Registered participants receive a Santa suit to be worn during their run. (Santa suits are available in mens, womens, and children's sizes. If you are under 5'4" and 150 pounds order a children's Santa suit. Santa suits do tend to run large.)

All you have to do is register, get your race kit with medal, bib, and Santa suit, plan your route, and complete your run or walk!

RACE DATE:

Complete your 5K Run or Walk by December 31, 2021

RACE COURSE:

The route is up to you! Be creative - have fun! (We will post information about pre-measured routes if you would like to complete this event in Burlington, VT.)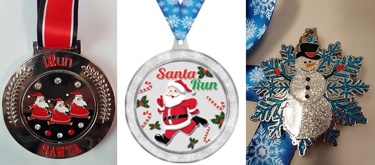 RACE LOCATION:

The RiRa Virtual Santa Race Headquarters will be at, Ri Ra Irish Pub & Restaurant located at 123 Church Street. (We will schedule race kit pick-up times and post here. In addition, we plan to provide other locations for pick-up.)

DRIVE-THRU RACE KIT PICK-UP

A special Drive-Thru Race Kit Pick-Up will be held on Saturday, December 19 from 11 a.m. until 1 p.m. at the Allen Brook School parking lot, 497 Talcott Road, Williston, VT. (Although, more in-person pick-up events may be scheduled, please don't wait!)

If you experience any difficulty with registration,

call, text, or email Kelly Arnott at 905.512.2488

CLICK THE RUNSIGNUP BUTTON BELOW TO REGISTER.

(Note: If paying with cash or check, in-person registration is available on Saturday, December 19

at the Drive-Thru Race Kit Pick-Up event.)